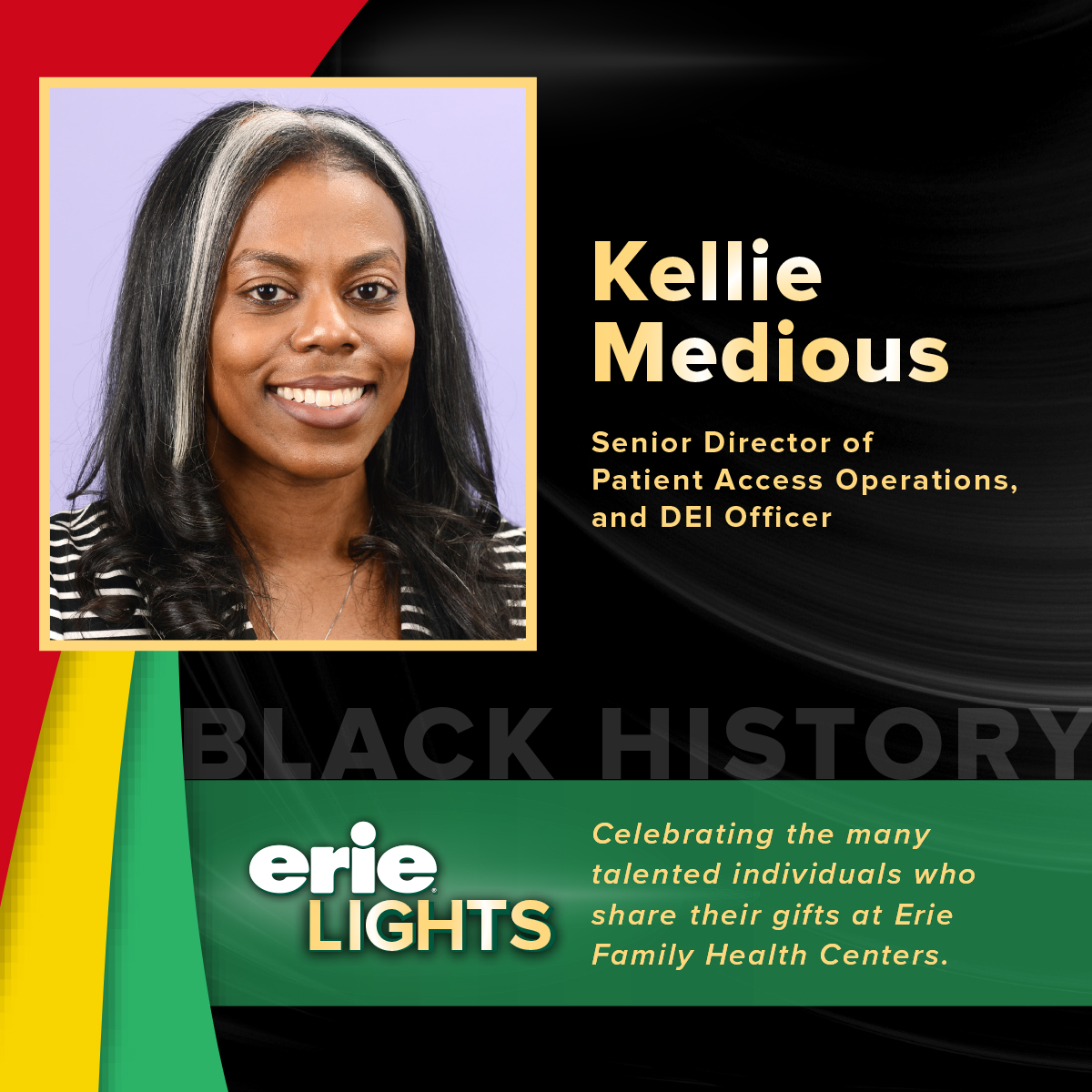 What surprised you about working with Erie?
Coming from a corporate background, the biggest surprise for me was just how much freedom Erie provides you in creating your own department and making sure that you have a voice in how things are done. It's a very entrepreneurial environment, which was something that I was not accustomed to.
 What's the most exciting part of your job?
The most exciting part is how Erie continues to flourish and how my areas are a key part of that. There are no two days that are the same. It does not get monotonous. It does not get boring. It's exciting that there's just a lot of opportunities for me to grow.
When I'm not working, I enjoy…
Cardio kickboxing. I'm a personal trainer and a group fitness instructor. In 2020, I started my own fitness business. That is what I love to do. That is how I start my day, how I center myself. Cardio kickboxing, exercising, lifting weights, etc., that's my thing.
What motivates you to continue?
I started this journey in 2018. From 2018 to 2020, I lost over 60 pounds. That was my motivation. There are also many people struggling with their health. I know that Black women, in particular, don't always get the care they need. I want to make sure that I can do my part in helping them live their healthiest lives to plug into the mission and the vision of Erie. That's what keeps me motivated. I do it for so many other women who are a part of my tribe that may not even live in Chicago or Illinois that I am helping improve their health. That's what keeps me motivated to do it every day. I'm also a certified nutritionist. I do it to keep people as informed as possible to make better decisions and improve their quality of life.
What is the last book or movie you've read or seen?
The last movie I binge watched was The Woman in the House Across the Street from the Girl in the Window. The last movie that I watched, five times over the holiday, was Encanto. I love every minute of that Disney movie. The book I am currently reading right now is called Woman Evolve by Sarah Jakes Roberts.
 In less than 10 words, what advice would you give a new employee?
It's not about how you fail, but how you recover.
Fun Fact?
I own entirely too many pairs of shoes. Over the holiday, I gave 80 pairs of shoes away, and I still have at least 90. I can't help my love for shoes. I have also been 5'2 since I was 13 years old, so I have many heels to make myself feel a little taller. I love to watch Martin and could probably quote every single episode. I also love Janet Jackson.
 How would you explain Black History Month to a room of elementary school students?
Black History is around us every day. There are leaders in our country who would like to keep the truth about Black history minimized, all in the name of protecting further instances of racism and oppression. Every war, law, protest, or opportunity where America could lift its head and be proud could not be accomplished without the involvement (involuntary or not) of Black people and their strong spirit. I speak the truth of our history to tell the whole story- the grit, the good, the bad, and the strength. February is the month deemed to celebrate Black History. I encourage you to continue studying and learning the truth beyond these 28 days. Learn about Charles Drew, Sarah Boone, Thomas Carrington, Madam CJ Walker. If you don't know about these people, it looks like it's time for you to explore history.