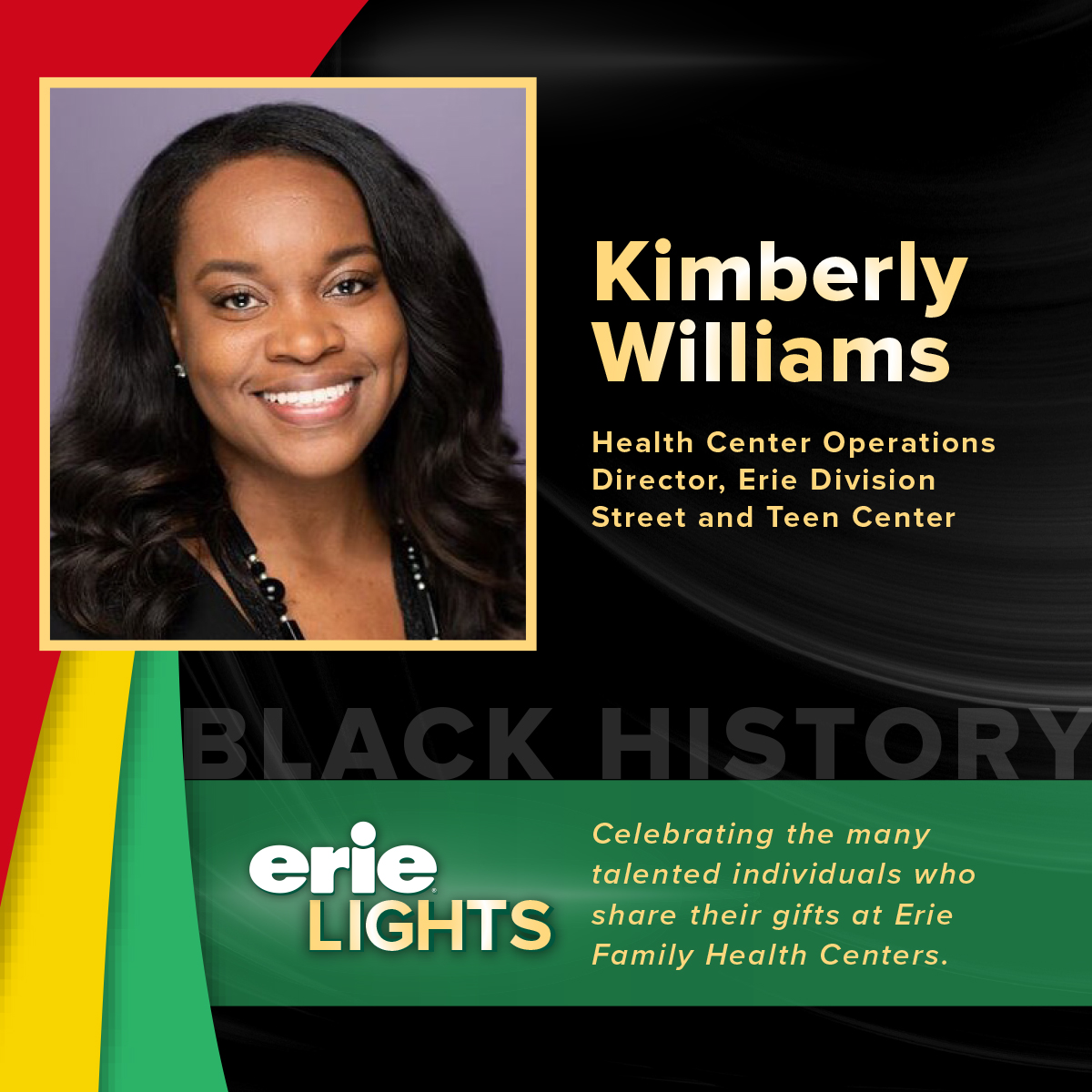 What surprised you about working with Erie?
I never knew that there was a position like this. You don't hear about these other very much needed roles until you start working at an organization that has them. There're so many people in the background at Erie that make things happen.
What is the most exciting part of your job?
This time during the pandemic has been stressful yet exciting because it gave me a better appreciation for health care and the people that work in it. I think that's the most exciting piece. Many people in health care have been getting the recognition that they deserve.
When I'm not working, I enjoy….
When I'm not working, I enjoy adult coloring books. You can focus on it for a while, and it helps with relaxation. I also enjoy a good book. I'm about to read Will Smith's autobiography.
Why do you like working at Erie?
At Erie, I learn something new every day. I have great mentors. I'm not afraid of making mistakes or asking for help. Another thing is that our job is to grow leaders. You want to make sure that the people behind you are prepared for whatever path they choose. I want all my team members to be leaders one day. I want them to have those opportunities, to get those experiences.
What is the last good book you've read?
Nobody Knows the Trouble I've Seen: The Emotional Lives of Black Women by Inger Burnett-Zeigler, PhD, and Barack Obama's A Promised Land. It took me a long time to read it (A Promise Land) because I stopped multiple times. I really like books. Sometimes I'll stop and read something else if it gets too heavy for me. My mom's an avid reader, and she's even gotten to the point where she'll start reading a book and get midway through and realize she's read it before. I'm not at that point yet!
In less than 10 words, what advice would you give a new employee?
Walk around your Erie neighborhoods. Get to know the community.
Fun Fact?
I really LOVE college basketball. I can't really get into professional basketball, but I do enjoy following college ball when I'm not working.
How would you explain Black History Month to a room of elementary school students?
Black History Month serves as a time to continue teaching our history. It is a time to celebrate our contributions to U.S. and world history. We should always celebrate Black history to recognize our ancestor's struggles and the Black leaders who continue to fight for us