Our Providers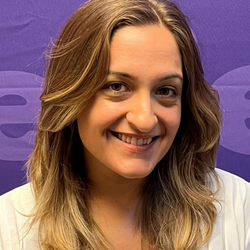 Behavioral Health Education Director for Northwestern
Bio information
Laura Pappa, PhD, is the Clinical Director of Behavioral Health Education for Northwestern Family Medicine Residency at Erie. She has significant experience in both academic research and clinical practice. Dr. Pappa received generalist training and works with children, teens, and adults. She also conducts individual, group, couple, and family therapy.
Languages spoken
English, Spanish, Portuguese
Services
Dr. Pappa is a multilingual clinician, with specialized training in perinatal and women's mental health from Northwestern University, domestic violence, Cognitive-Processing Therapy (evidence-based practice for PTSD), psychological testing, motivational interviewing, Cognitive Behavioral Therapy, Dialectical Behavioral therapy, Self-Psychology.
Contact
Erie Humboldt Park Health and Dental Center
2750 W. North Chicago, IL 60612