Welcome to Erie as your new primary care provider and health home. On this page you will find links to resources on our website and downloadable handouts that can help you get the most out of your care at Erie.
Thank you for choosing Erie.
We have some resources here to welcome you and help you navigate your care at Erie. Please take some time to review the material below to get the most out of your care at Erie. As you do, please let us know if you have any questions.
Read Erie's Welcome Booklet, to learn more about Erie, our care teams, resources available to you as an Erie patient, and tips for finding common things you might need at Erie, like how to:
Reach us when you are sick and the health center is closed
Get referrals, lab results, or prescription refills
Get forms and medical records, and
Know what are Erie patients' rights and responsibilities
and more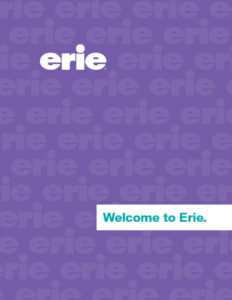 Click to download a pdf with this useful information:
Welcome Booklet in English
Welcome Booklet in Spanish
Also, click below to learn more about...